Late last week, Prime Minister Narendra Modi delivered what can only be described as a statesmanlike address to the nation regarding India's response to the Coronavirus. The 30-minute speech is one I'd encourage us all to watch and take to heart because the full force of that crisis is yet to hit India (and long may it stay that way).
Wishful thinking aside, there is nothing to suggest that India will be spared by this global pandemic which has already killed 13,000 people. All over the world, several strategies have been deployed to varying impact but they all seem to be some combination of social distancing, large scale testing and whatever hospitals can do to keep patients alive. Alongside "social distancing", the phrase "flattening the curve" has dominated public discourse (at least in the US) and for good reason. If you haven't heard of it yet, flattening the curve refers to the concept of slowing down the number of people who need to be treated by the health system of a country so that the total number of patients doesn't exceed the capacity of the system at any given point of time. In other words, treat the same total number of people but over a longer period of time.
It is in that context, that Modi's latest call to action becomes relevant. Per his call, on Sunday, March 22, India will observe a "Janata curfew" or a curfew, as he described it, "for the people and by the people". Modi has also called for people to step out to their balconies, windowsills and doorsteps at 5PM and make their appreciation heard by clapping their hands or ringing bells for the millions of first responders, hospital staff and others who are on the frontlines of this crisis.
Many have criticized, indeed mocked, the Prime Minister's appeal for being too insouciant in the absence of any other discernible policy response. Yet, as insignificant as it may sound, the Janata curfew and 5PM applause, in my opinion, will prove to be a significant policy tool in India's toolkit in the weeks ahead.
I'm living through a shelter-in-place in New York City right now. That means, that for the foreseeable future, we're not allowed to go outside unless it is unavoidable and we can't gather in groups for any reason. Yet, despite how serious community transmission has been in the US, I see people walking to the park nearby with their friends and family as if nothing is happening in the world around them. Not far from here, in Prospect park, the scene is no different. People are craving for some of that spring time sunshine and it turns out, not even a pandemic will stop them. That isn't to say that it isn't working. For the large part, it is. Times Square is nowhere as crowded as it usually is and that's a great thing. But it is impractical to think that enforcing a curfew for long periods will work perfectly when you try it especially in the middle of a public health emergency. The scenes from Miami, are unfortunate testaments to that fact. As I write this, somewhere in the distance I can hear an ambulance. Even by NYC standards, the frequency of those sirens has increased in the past few days. Make no mistake, this virus is dangerous and fatal for some but an overwhelmed health system means life or death for many more.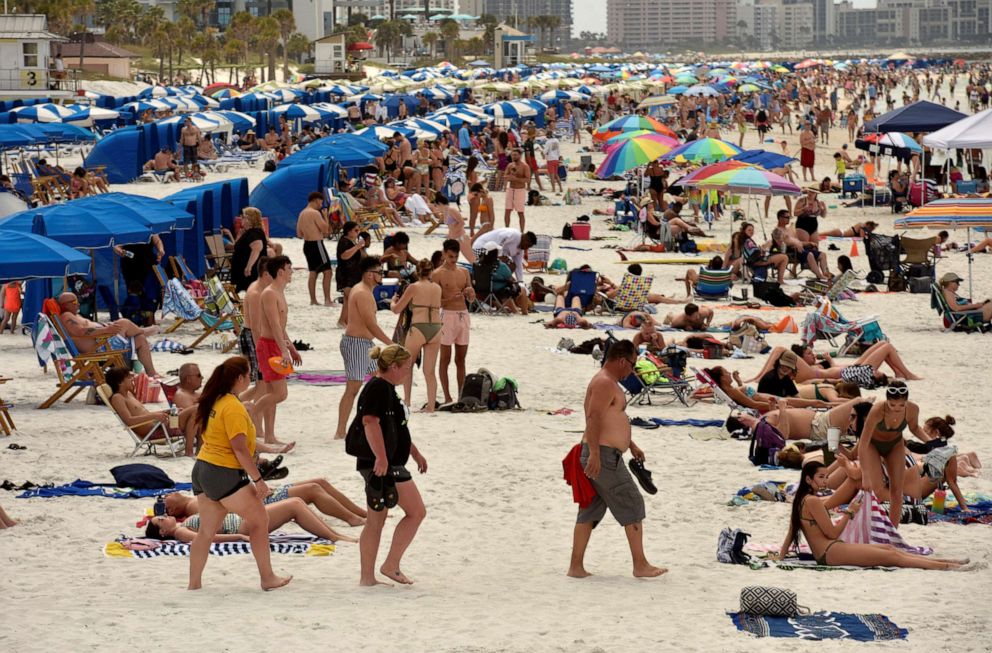 Every Indian knows that implementing something like a shelter in place in India for an extended period is going to be next to impossible. "We are Indians and we are like that only". But, the Janata curfew is a chance for both, our people and our system to recalibrate and get ready to fight this. If it fails to get the response it deserves, there's no cause for panic. It will last only one day. A Sunday that too. No one cares. We can dust ourselves off, pick ourselves up and try it (or something else) again. But, if it succeeds, it can be a true force multiplier. Low-hanging fruit, as it is called. A chance for the nation, amid these trying times, to say that we achieved something. And on that brick we shall stand and lay the road forward, one brick at a time -nudging people into action (or in this case, in action. Stay at home).
This isn't only philosophical. It has practical consequences. Rather than. throwing a system into disarray, it gives everyone the opportunity to practice social distancing one day at a time. It gives the police and the rest of government a chance to identify where the messaging needs to reinforced by observing the response. The weird idea that ringing bells at 5PM will "deactivate the virus" (which is a real theory circulating on WhatsApp) is well…weird but it certainly forces India to remember those faceless doctors and staff on whose backs we will ride out this crisis and all we have to do, is to sit exactly where we stand and do literally anything other than getting out of the house. It is also subtle reminder to Modi's own cabinet colleagues that there are other ways to display activism other than "Go Corona, Corona Go". Remember, as inevitable as it is, community transmission has not been confirmed in India yet. Which means that we can start taking these steps sooner than most countries did. These measured, nation-wide announcements will, indeed must, become more common. And the time for them is now, before the panic sets in. The time for quick wins is now, when you need to start getting people's attention. The time for action is now, before the real crisis begins.
p.s: Stay at home, wash your hands and don't touch your face.